Podcast: Play in new window | Download (Duration: 18:00 — 16.5MB)
[smart_podcast_player social_twitter="true" social_facebook="true" social_gplus="true" social_linkedin="true" social_email="true" ]
[smart_track_player url="DDI_1_Final_-_2_20_17_8.37_AM.mp3″ title="The Ultimate Fantasy Tag Team Tournament Part 1″ social_linkedin="true" social_email="true" ]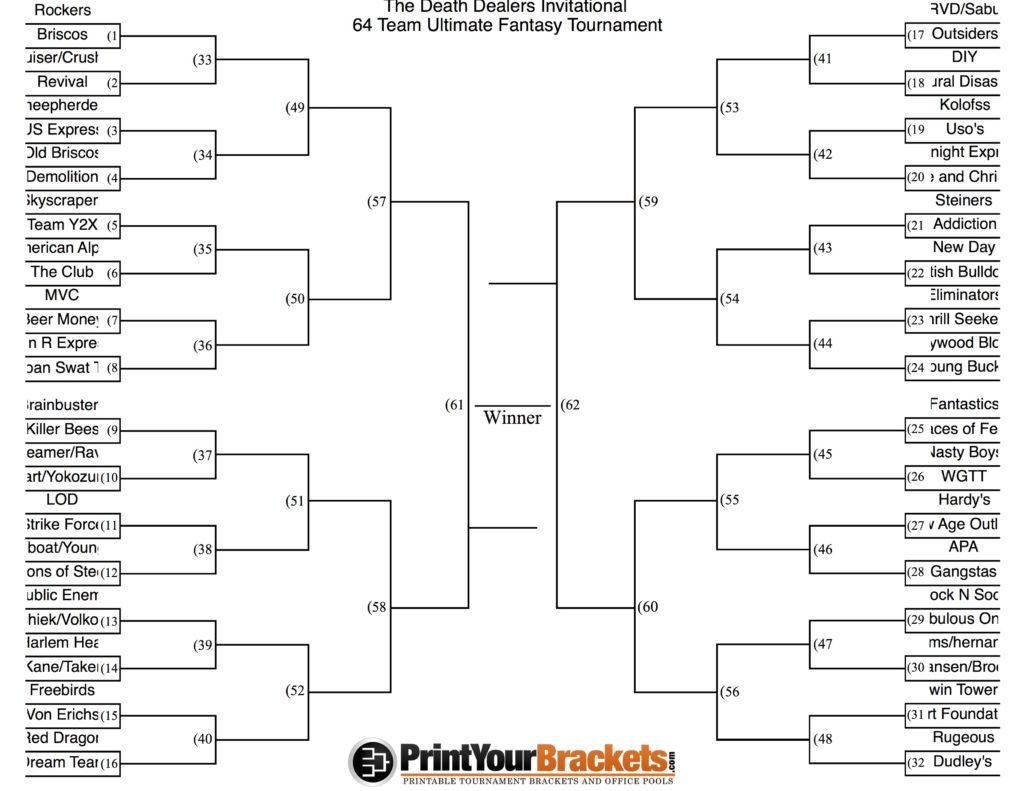 This is part 1 of the Ultimate Fantasy Tag Team Tournament also known as the Death Dealers Invitational.  All matches were set up through a blind draw. The matches discussed on this show are:
 The Rockers vs. Jay and Mark Brisco
Bruiser and Crusher vs. The Revival
The Sheepherders vs. The US Express
Jerry and Jack Brisco vs. Demolition
The Skyscrapers vs. Team Y2X
American Alpha vs. The Club
The Miracle Violence Connection vs. Beer Money
The Rock N Roll Express vs. The Samoan Swat Team
We would love your comments by sending us a tweet @heathmullikin and @theddkshow or by joining and posting our Facebook Group, The Wrestling You Grew Up With. We would also appreciate if you took a moment to Like our Facebook Page, and leave us a rating and review on iTunes.