Podcast: Play in new window | Download (Duration: 24:34 — 22.7MB)
Subscribe: Apple Podcasts | Android | Google Play | Stitcher | RSS | More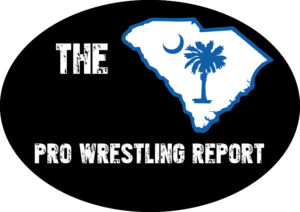 Don't forget to support our sponsor and buy a Double Dropkick Show shirt at SOS Custom Tees!
This week on the South Carolina Pro Wrestling Report:
 Results from SWA and EWF
Upcoming Shows at APW, SWA, PCW, and EWF
Golden Corner Wrestling and Battlezone return soon!
Report from the PWX Live Q & A
On SC Pro Wrestling Behind the Scenes Report this week I discuss(Become a Patron to get access at Patreon.):
The news that wasn't on the PWX live broadcast

Notes from the EWF Show in Forest City

News and Rumors from APW Chester

News and Rumors for other upcoming Shows in SC.

It's everything you won't hear anywhere else.
Follow us on Twitter @heathmullikin and @theddkshow.
Join our Facebook Group, The Wrestling You Grew Up With.
Become a Patron and get some great content and rewards at Patreon.
We would also appreciate if you took a moment to Like our Facebook Page, and leave us a rating and review on iTunes.
Get a month's free podcast hosting at Blubrry.
Try Amazon Prime 30-Day Free Trial
Try Audible and Get Two Free Audiobooks
Get a great deal on razors from Dollar Shave Club.
Heath and Mark use the Audio Technica Broadcast Stereo Headset for podcasting and wrestling commentary at live shows.
Subscribe to
The Double Dropkick Show
Or subscribe with your favorite app by using the address below